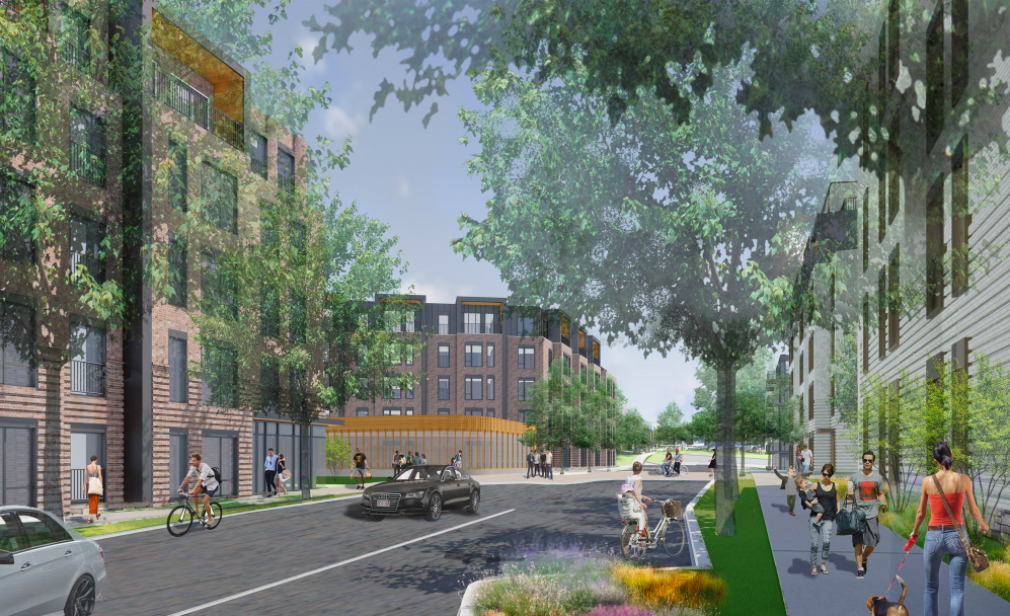 Above is a rendering of Ashlar Park - Transit Oriented Development in Quincy.
Transit-Oriented Development, such as Ashlar Park by South Shore-based developer, FoxRock, is less than 1/2 a mile from the Red Line & Commuter Rail at Quincy Center Station, and directly on an MBTA bus route.
Boston is a uniquely transit-oriented region, where 25% of housing units and 37% of employment is within a half-mile of a rapid transit or commuter rail station.
Now, Metro Boston is experiencing a new wave of growth near transit. Projects like Ashlar Park and hundreds of residential and commercial developments are underway, and more are on the horizon.
Cities and towns are creating station area plans and updated zoning to unlock development potential. The MBTA is accepting proposals for major developments on prime T-owned parcels, and state agencies are using transit proximity as a criteria for prioritizing infrastructure or housing resources.
The Metropolitan Area Planning Council TOD June 2021 Report identifies Greater Boston Transit Station Area Types and Transit-Oriented Development Potential by the following station area classifications:
Metro core
Seaport/airport
Neighborhood subway
Transformational subway
Trolley subway
Urban gateway
Town and village
Commerce park
Suburban transformational
Undeveloped
You can use BLDUP's Business Intelligence functionality to target Transit Station Area Types.
The Quincy Ashlar Park project is an example of Urban Gateway development. As categorized on the above map, Urban Gateway cities include Quincy, Lowell, Lawrence, Haverhill, Waltham, Malden, Lynn, Chelsea, Salem, and Beverly.
Below is an example of a BI segment for all residential project opportunities in these Urban Gateway towns and cities.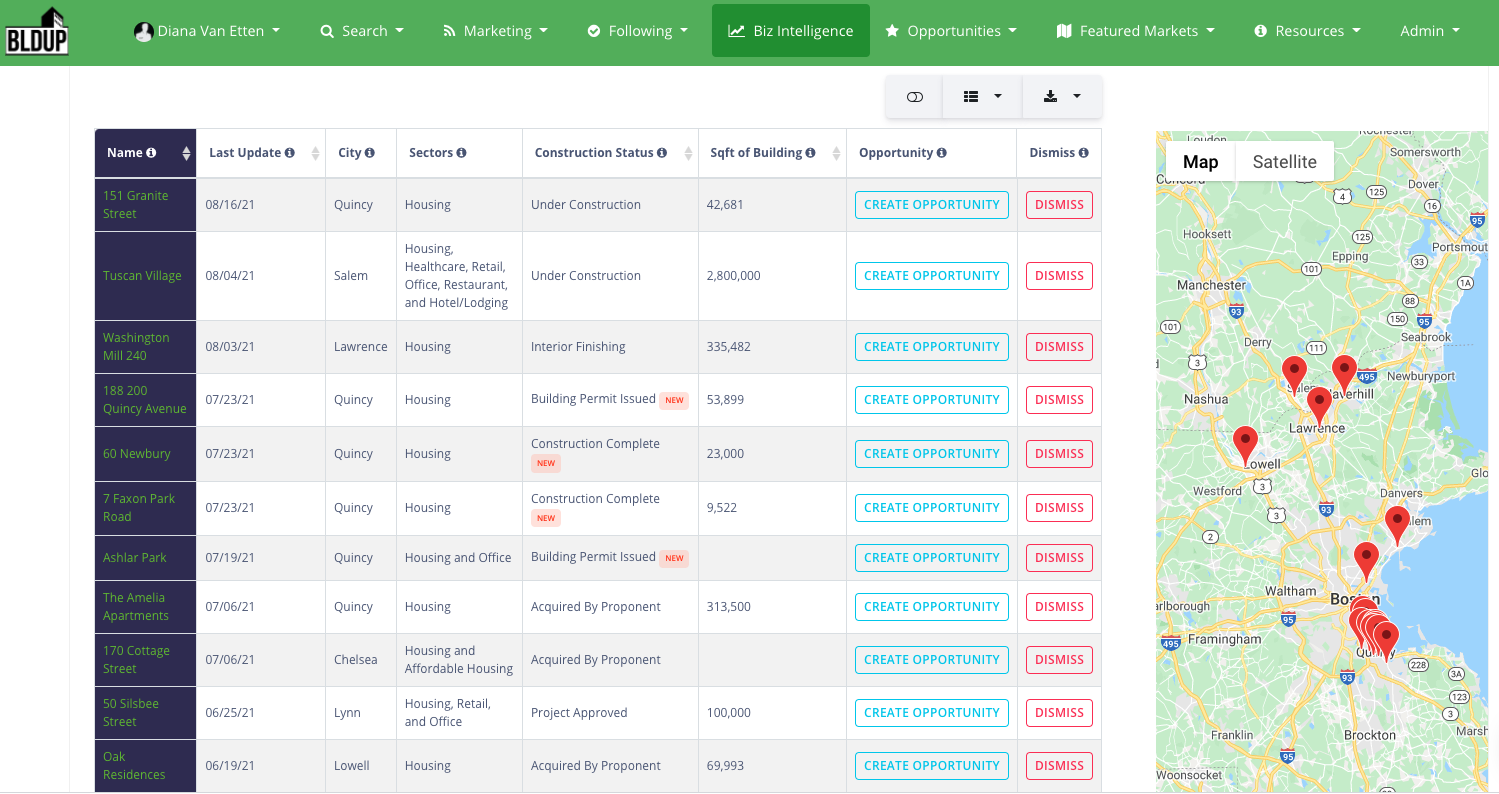 If you are interested in Suburban Transformational project opportunities, you can easily create a BI segment like the example below for Rockland, Holbrook, Westwood, Norwood, and Canton.
Follow the latest Metro Core projects, including Fenway's newest development. Below is the BLDUP project page for The Ipswich at 2 Charlesgate West.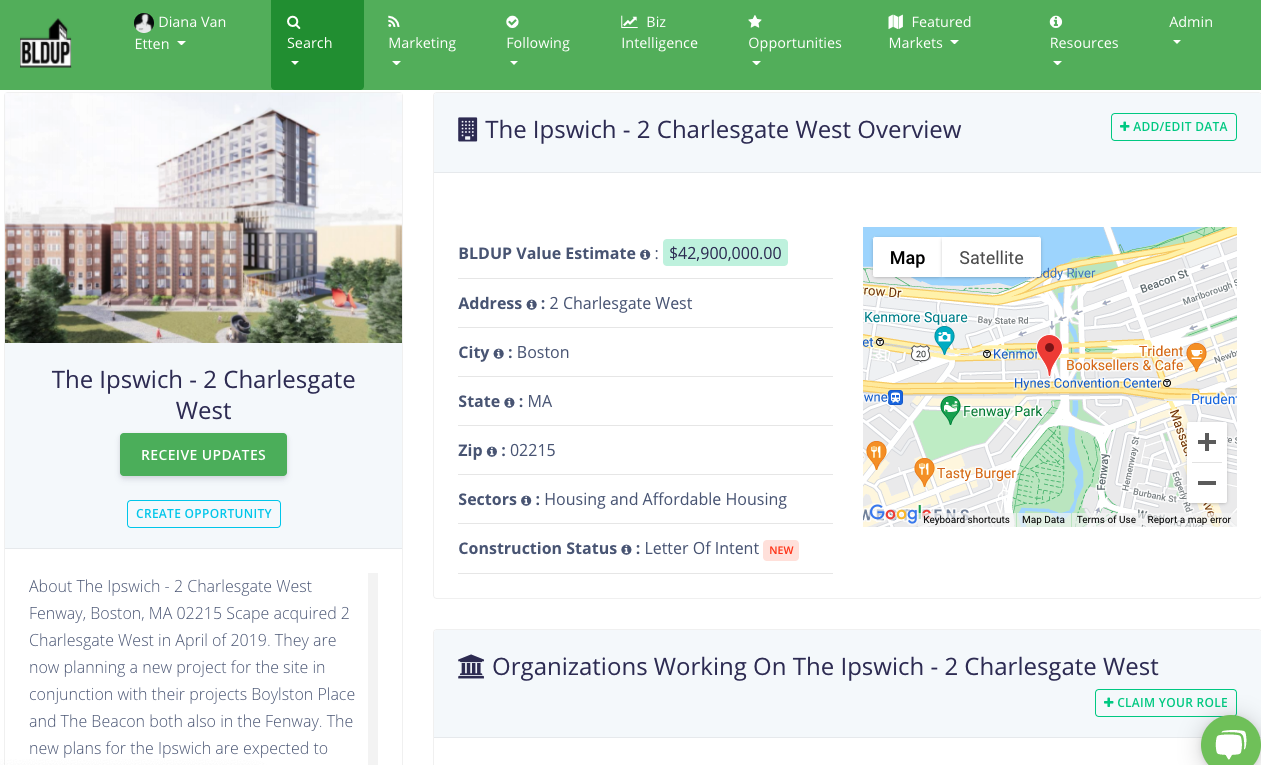 You can use the Following Tab on BLDUP to search for and follow these and other Transit-Oriented Development Projects on BLDUP:
Ashlar Park - An Urban Gateway project
Union Square USQ - A Transformational Subway project
Fenway Center - A Metro Core project
Dunstan East - A Town & Village project
Riverside Center - A Town & Village project
The Loop Mattapan Station - A Metro Core project
Artemas - An Urban Gateway and Transformational Subway project
1141 Bennington - A Seaport / Airport project
We are here to help you use BLDUP to get on track for your next transit-oriented development opportunity. Reach out to diana@bldup.com and the BLDUP team today!