With lab projects popping up across the region (new construction and conversions) and industrial assets trading left and right, these two submarkets have continued to perform strongly throughout the pandemic. Perhaps your firm is already active in these sectors or you hope to break into these active markets. Utilizing Biz Intelligence to track these sectors, BLDUP will save you time on research and help you become the data leader within your company. Let's take a look at two broad segments you can create with your Pro account to view recent projects and transactions within the lab & industrial submarkets. Your searches will also save providing you with notifications on new activity, keeping you well informed of potential new opportunities in each sector.
Keep in mind these segment suggestions are broad but can also be narrowed down by additional data points such as square footage of a project, status, or time frame depending on your individual needs. For more information on creating customized Biz Intelligence segments please join us this Thursday, March 25th at 1PM for a BLDUP Pro Webinar.
Sample Lab Biz Intelligence Segment
Location = MA
Status = Letter of Intent, Under Review, Project Approved
Sector = Lab
99 Coolidge Ave, Watertown: Under Official Review
Alexandria Real Estate Equities and National Development are planning a 255,000 square foot life science facility with a separate multi-level parking structure of approximately 400 spaces on the Mount Auburn Club site which they purchased in July 2020 for $32.625M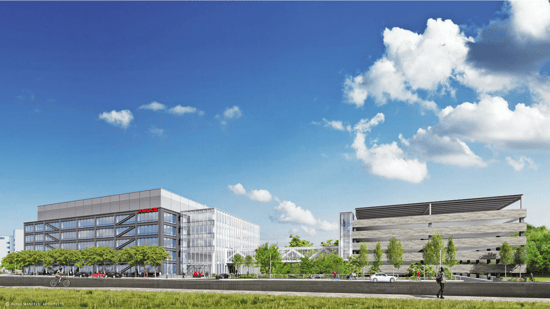 Sample Industrial Biz Intelligence Segment
Location = MA
Status = Acquired by Proponent, Under Review, Project Approved
Sector = Industrial
575 University Avenue, Norwood: Acquired by Proponent
King Street Properties acquired this roughly 90,000 square foot industrial property in December 2020 for $16,600,000. The property located just off 95 features 8 elevated loading docks.